At WOXAPP, we understand the digital world. Almost everything today can be reached at people's fingertips, so businesses must have a strong mobile application to compete in their industry's market. Our team at WOXAPP is well equipped with the skills needed to create an effective app that will increase revenue and retention for any business.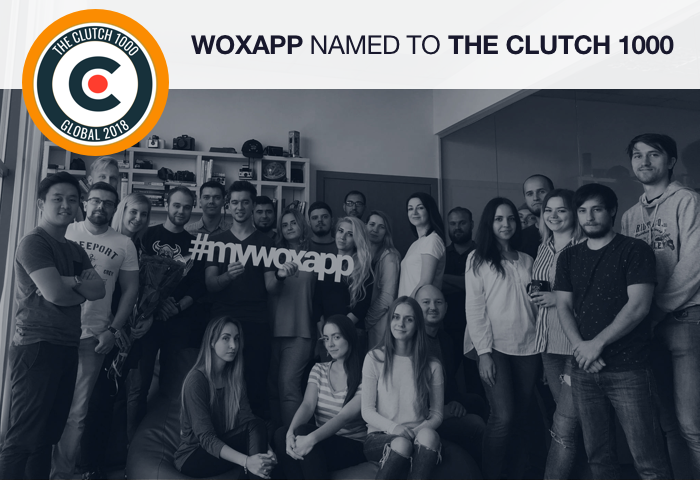 We are so excited to announce that we were featured on Clutch 1000, the top 1000 companies rated on Clutch. For those that do not know, Clutch is a platform that publishes verified client reviews. Along with client interviews, Clutch Analysts conduct market research to see how we stack up against our competitors. We were also featured as one of the Top Mobile App Development Companies on Clutch!

Some of our favorite client reviews on our Clutch profile are listed below:
"Without our collaborative work with WOXAPP, this app would have been hard to achieve."
"WOXAPP's overall work was satisfying, but they stood out regarding project analytics."
"Although it has been live for less than five months, the CRM has already reduced factory managers' workload."

Forbes published an article stating the importance of a business having a mobile app. This article expresses that mobile apps are the perfect platform to remain visible to customers at all times. Along with this, apps open up opportunities for direct marketing channels and a way to build a business's brand and recognition.
We are very happy about our feature on Clutch as is shows we consistently deliver to our clients. You can also view our portfolio items at Clutch's new project: Visual Objects, to get a taste of the work we do. At WOXAPP we are ready to take on your next mobile app project which will help your business grow to its highest potential.