Obviously, it is difficult to find a team of decent and smart developers out there, that can come up with innovative ideas for a startup that will really work. Of course, this is not a surprise since the IT field is one of the most dynamically developing sectors of the global economy at the moment. The laws of economics are unshakable - the demand for the development of technological solutions and the corresponding offers go hand in hand. So, if you are in a situation whereby you can not choose a developer for hire of your taste, because you are lost in an sea of varieties, be rest assured we will meet at any point of your situation and help you achieve your goals. We have compiled the following checklist on how to choose a mobile app developer for hire based on our experience.
The Development Team Was Recommended to You
If you have a recommendation from your acquaintances, it gives a significant reason to feel calmer deciding on how to choose an app development company and get a real first-hand review. However, you should not relax too much because it is necessary to take into account the specifics of each application development. If the developer has successfully coped with the idea of your partner, this does not always mean that he will also successfully cope with yours (due to the specifics of both applications). Therefore, continue to analyze the criteria further.
Their Level of Service at the First Stage
As a rule, the basis of mutual relations is laid at this stage. This will let you know whether to continue the conversation further. So, pay attention to the following sights when you face the need to choose a developer.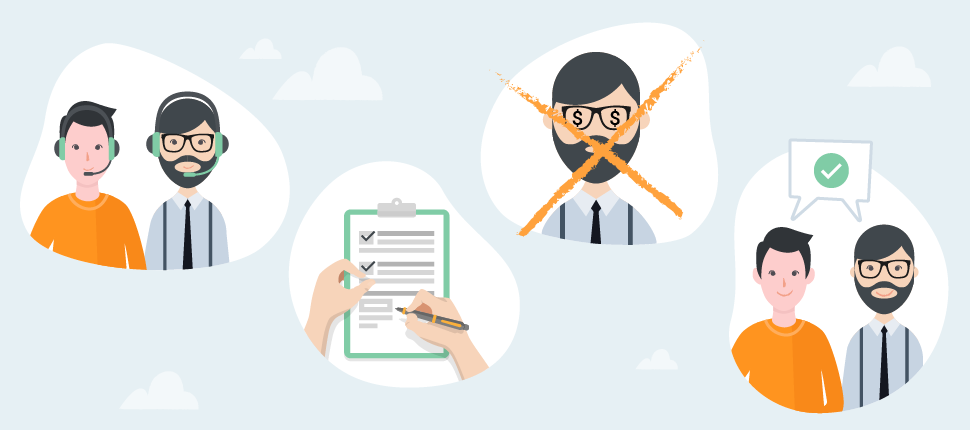 The First Call and Interview.

The first impression can be created only once, there is no second chance here. At this stage, your task is to follow the course of the interview and determine its level of professionalism.

Do They Really Want to Work with You?

This criterion can also be assessed after the first interview, and it will help you to choose a developer as well Specialists who possess expert judgment ask deep questions, and try to immerse themselves in the essence of the task, the subtleties of the business process and competently form important and complex points of the application development at the start. If you feel that this is not happening and the development company for hire continues to float on the surface, it means that they do not want to delve into the issue here and now. If developers you want to choose really do not want and are not capable of doing this, it is better not to insist on it.

Are They Honest with You?

It's normal when people want to make money, however it is critically bad when it becomes the first and only goal. If you feel that the conversation is constantly floating away in the direction of finances, or developers you want to choose are trying to impose any obligations on you directly at the entrance, most likely nothing interests them except your money. So, make sure to run away.

Is It Possible to Build Effective Communication with This Development Company?

This is not only about one language from linguistics point of view, It is also about the real understanding of each other, as well as about the means of communication and it should be convenient for you and quite flexible. Choosing a developer, do not be afraid to discuss the schedule and format of communication between you and the executing team at the start. It is a normal practice to arrange daily morning meetings or dynamics of work performance via e-mail / Skype / Telegram.
Demonstration of the Company's Approach and the Customer Focus

How Do They Demonstrate Their Approach to Project Development

As a rule, companies that have worked in the market for more than one day have their own unique approach to development or use this or that project management methodology, which has already been formed within the team. It is these approaches that distinguish one company from another and determine their effectiveness. This approach should be even more individual when developing your application.
Is This Is This Approach Transparent Enough to Control the Development Processes

A developer for hire who knows what he will do with your application will be able to explain to you every developmental stage. Moreover, he will ask you to participate, he will keep you informed and he will insist on your assessment of the intermediate result and full involvement in the process at each stage of the application development. So, if you hear something like "Don't see the job half-done", this is not the best approach to development even though you as a customer do not want to dive into the development process and monitor everything, you should always have a possibility to do it.

Do You Feel Their Immersion in Your Business
When you choose a developer, you should know that a professional contractor will do his best to know about your business at least as much as you know, if not more. And it will be done in a relatively short time. A good result can be achieved only with full immersion in business processes, and as a business owner, it will not be difficult for you to assess how deep this immersion was.
Loyalty
Are They Ready to Stay Within Your Budget

This is partly to the question of whether they developer you want to choose simply wants to earn at your expense. It is always easy to go beyond the budget, and it is much more difficult to keep an estimate without sacrificing quality. If your budget is extremely limited, the loyal developerdeveloper for hire will still look for an opportunity to offer you the best solution without spending even an extra penny at the start. Namely, the company will help determine the minimum list of necessary functionality with which you can enter the market (MVP).

Do They Advise You How to Do It Right (Even If You Think Otherwise) and in What Form These Tips Are Presented
Hiring mobile app developers, you can have your own vision which may well be both correct and erroneous. People who know what they are talking about will always be loyal to your suggestions, but if the best solution exists, they will tell you about it backed up with expertise and examples. This is loyalty and concern for your business, budget and future profits.
Technologies Used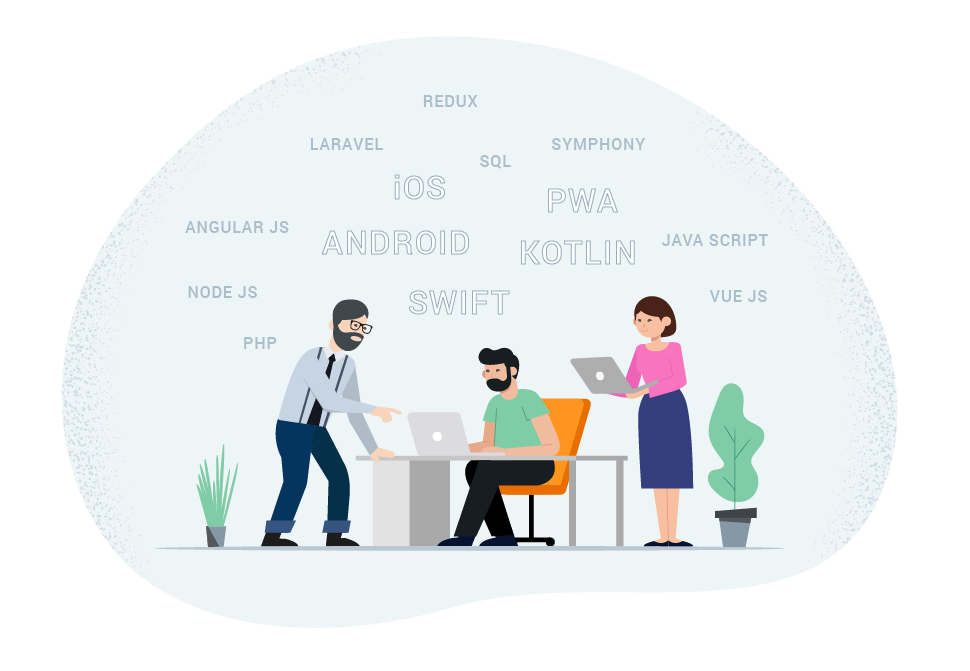 Do They Have Rational Suggestions

This is something you should be on the lookout for, if the developer company accepts all your suggestions. Almost automatically, this means the absence of own ideas on the part of the technologies used, so it will not be surprising if later you will be charged with the product that works in another way than you expected. This is a bad sign when a development company offers to follow in the footsteps of successful companies and do the same thing as they do. It is normal to analyze someone's experience, but it is not correct to copy it from one application to another.

How Correctly and Professionally Do They Propose to Make Changes in Your Choice of Technology?

You can certainly understand well in programming languages, frameworks, and other stuff, but observe how the company approaches the choice of technologies, and how developers you want to choose interact with you. This is one of the main questions to ask when hiring a mobile app developer. A good sign is to get a very detailed explanation of why the application will work better on the technologies offered by them, and not on those that you wanted initially.

Do They Offer Innovative Solutions or Ride on Old Rails?

To properly assess this criterion choosing a mobile app developer, you yourself need to be aware of technological innovations. For example, applications are now becoming progressive, and this is a good sign if developers you want to choose offer you to try this approach in case it is appropriate for the application.

Are They Ready to Deviate from the Template Decisions?

It is always easier to follow a pattern than to build something individual. A professional developer for hire will insist on a custom solution, and not because he wants to complicate his life and inflate your budget, but because each application is specific and this should be taken into account when developing.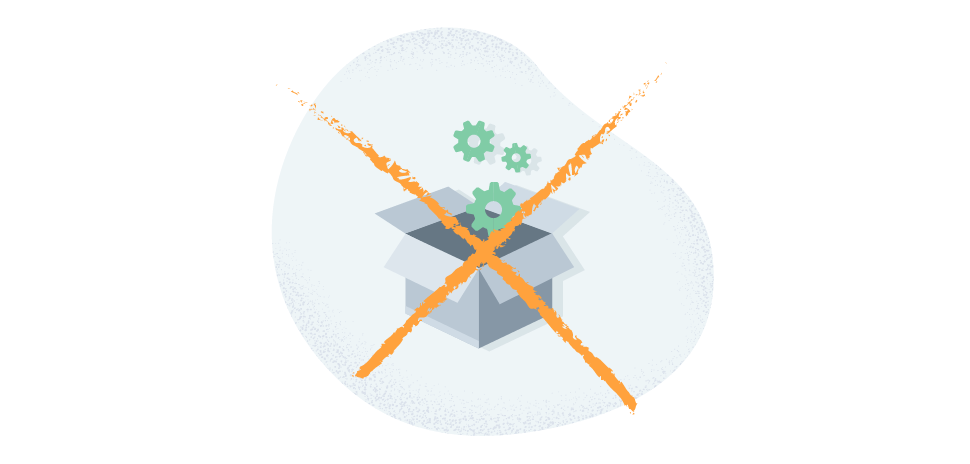 Can They Explain How the Selected Technologies Implement This Particular Idea?

It is very important that the selected stack of technologies could realize exactly the needs of your application. And those who chose this stack for the development should be able to justify in simple words why this choice will meet your expectations.

What Do They Think About Security?

This is especially important if you want to get an ecommerce application, or any other solution that involves the introduction of payment systems. This automatically means increased security requirements, so find out in advance how developers you want to choose are going to implement it.
Completeness of Services
Is It Possible to Get the Whole Range of Services in One Place?

It will be much more profitable and more efficient for your application development if it is created in one place by one team, starting from the evaluation of the idea and ending with the launch on the market.

Is It Possible to Address Them with One Bare Idea?

The first thing an experienced development company will do is to evaluate the viability of the idea, analyze the market and competitors and help you come up with unique features of your product that allows it to differ from the rest. Indifference from the part of the development company in relation to the idea is a bad sign.

Can They Build a Solution for Each Platform?

Narrow specialization is good, but not always good. For example, if you need to build applications for desktop and two main mobile platforms, it is better when this is done by the same people. This will save you from having to pay everyone for immersing in a product from scratch.

Can They Integrate a New Solution with Existing Ones in the Company?

For example, if this is a business application, the need for its integration with already existing accounting systems or applications, for example, as it was done by us in this case study. Find out in advance about such a service so that the developed solution does not stand aside.
Guarantees and Liabilities
Everything is simple here, right at the entrance to the office, ask for a contract template and carefully read each letter. For example, our primary goal is to build a native and marketable product. According to the contract, we make adjustments within 20 working days from the date of signing of the Certificate of Completion.
The Price
This criterion is quite controversial, it is possible to find out only the approximate price in the market of IT services, and even its ranges will be very wide. Therefore, it's not surprising if you hear one number when you apply to one company, employees of another voice several times more, and others just refuse to talk about the price without working at least the first stages of the application development. Therefore, the most sensible advice here is the following. Even if you have heard the price higher than expected, but the company suits you by all the other criteria and inspires confidence in the result, then do not let the price become the only decisive factor.
Phased Form of Payment
This is an absolutely reasonable criterion, and most likely you will be offered this opportunity everywhere or almost everywhere. In addition to splitting the payment into stages, client-oriented companies will offer various forms of payment (invoice, cash, various online systems) and help you navigate the tax rules (for example, if you outsource the task to a foreign company).
Assistance in Building Communication with the Investor (Or Venture Capital Fund)
And Do They Just Do It?

There are companies that are already at the stage of the first interview asking about further investment in the application development. If the response of a potential customer is rather vague, very often the desire to work is reduced several times. Therefore, pay attention to such questions:

If Your Project Requires Further Investment to Continue to Develop, Will the Company Contribute to This?

This is a little about loyalty and a little about the completeness of company's development services. As a rule, developers with experience are able to look at a question from two sides - from the technical and from the business side. Ask your potential executor about the possibility of getting support before investors. The accumulated experience gives them the opportunity to work out really strong arguments.

If You Represent a Large-Sized Business, Will They Help You to Promote the Idea to a Higher Level?

Situations when top management underestimates all the benefits of developing or further introducing tech solutions to the enterprise also happen. If it comes to optimizing business processes using applications, it makes sense to implement this idea to the end. This is effective both in terms of development and for the profitability of the business in the future. And if the development company understands this and is ready to help you convince the management of this, this is an advantage for everyone.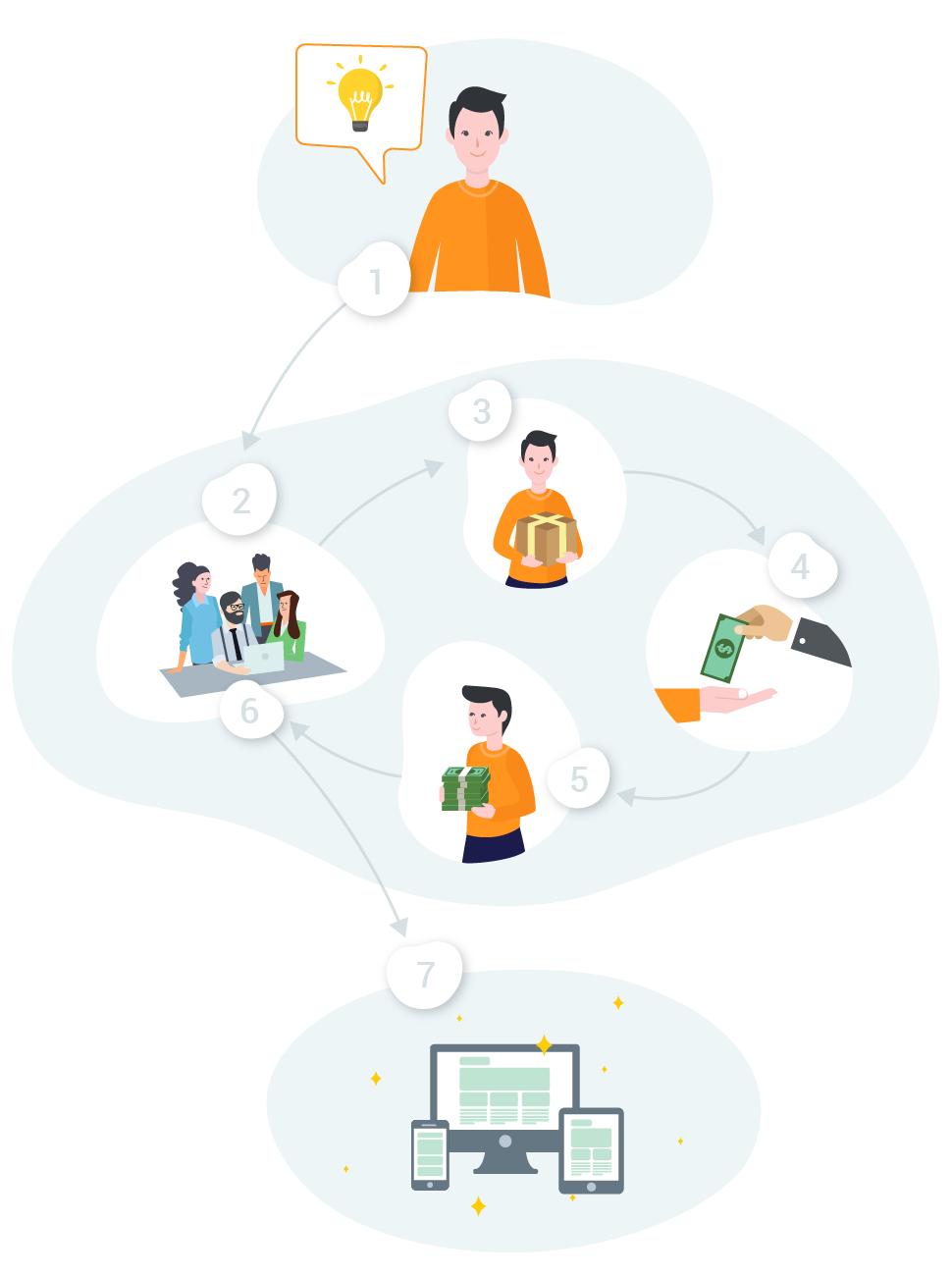 Will They Provide Assistance in Learning How to Use the Product?
This is especially true for large companies that want to develop CRM, ERM, ERP systems. It will be absolutely useless if you and your employees will not be able to use it within the current or planned business process. And on the contrary, it will be a huge plus for you and the development company if developers you want to choose help you to feel and understand the essence of the developed technology. For example, after we have created a CRM for Ekipazh, our team purposefully went to the factory to train the technical team how to use the application.
What About Their Experience (Did They Develop Similar or Similar Applications)
As a rule, companies for hire are interested in getting new customers so they try to show their portfolio, describe their unique approaches to solving problems, show diverse experience and professionalism through a detailed description of the cases developers you want to choose have worked on. Therefore, pay attention to the following criteria.

Do They Have Development Experience in the Field Your Project Belongs to

This is a definite plus in favor of the company since practical experience in the field will help developers to build a truly better concept for your application development. Therefore, do not hesitate to ask about the already implemented solutions and get acquainted with the case studies.

What Functionality Did They Develop for Other Solutions and Could This Experience Be Useful to You?

For example, if you need to develop an application for a taxi service, and the company has already performed similar work, this means that neither developers you want to choose nor you will have problems with creating a system (for users, drivers, and an admin panel), functions of geolocation, development of back-end parts, which includes the design of server architecture to maintain a high load on the application and ensure maximum resiliency and the ability to scale the application in the future.
Conclusion
We have tried to make this list as complete and detailed as possible. And if you are in search of a developer for hire for your application right now, you can be sure that these criteria will help you filter out unreliable candidates and make the best choice. Our experience suggests that full compliance with these criteria on how to choose the best mobile app development company gives guarantees that you will receive a truly high-quality and sought-after product.