Developing medical apps will demonstrate your customers a high level of service you are offering.

People tend to trust to those companies who work with their clients on a regular basis. And what could be more important than a reputation when it comes to health?!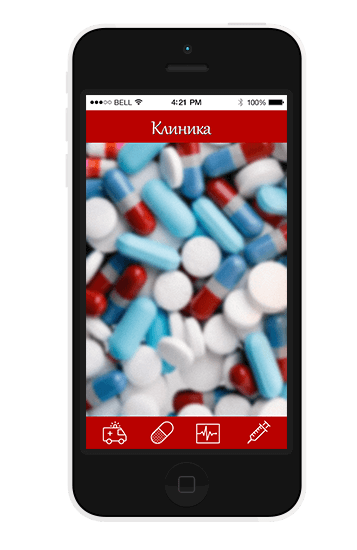 Caring for patients with medical app

Your customers will be able to find all necessary information about your medical center right in their phone!

WOXAPP can help you create the functionality of any complexity, which will be useful for the customers of your clinic:

Making appointments


Test results


Scheduling a home visit


Specialists' schedules


Phone numbers, addresses


Directions


Calling the reception desk, etc.
Value app in medicine for a patient

Development of a user-friendly mobile app for a medical center or hospital will help you keep in touch with your customers, facilitate information exchange and help you to organize work processes.

It is worth mentioning that the price of mobile app development for your clinic will be relatively low, especially when you consider what benefits it will bring. There is no doubt that the loyalty of your customers is priceless!