GPS navigation is a great part of our life. Modern people prefer driving, travel hard and use online maps to find the right ways through multiple existing routes.

Large cities are growing fast, and it's difficult for travelers and natives to get to the destinations fast and avoiding traffic jams. City inhabitants always hurry, striving to cut commute times efficiently.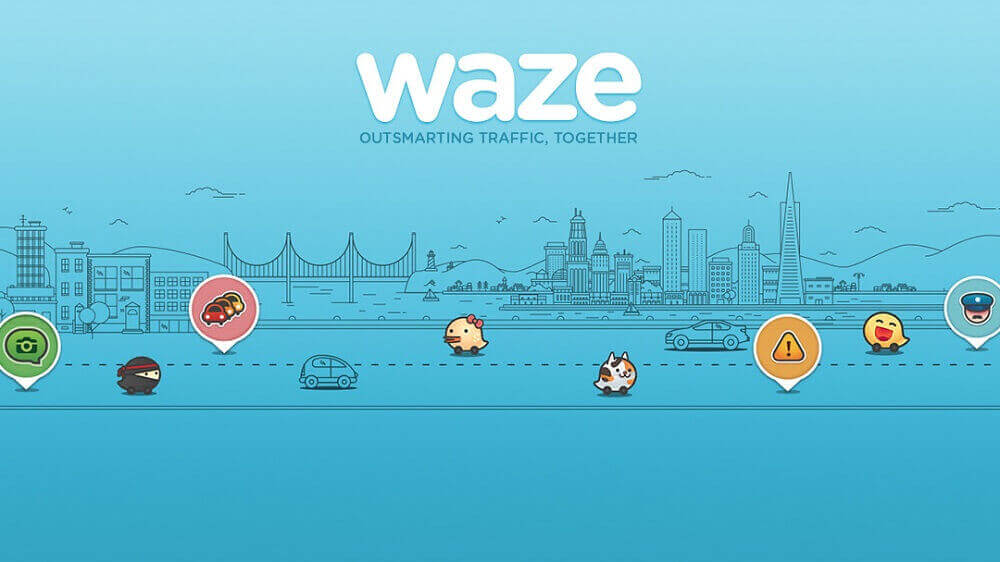 That's why GPS navigation applications are very popular nowadays. Being developed by the so-named Israeli company in 2009, Waze app was downloaded in Google Play 100 million times, or even more. It helps drivers to navigate heavy traffic fast and easily, rerouting them to adjacent, less busy roads.

We have got the excellent experience in developing and launching the similar applications.

Our apps for taxi drivers (7 Likes Taxi) and for carriers and shipment senders (Sovtes) include not only navigation, but multiple other helpful features, such as driver-passengers' communication, new orders notifications, financial statistics, the cargo delivery monitoring.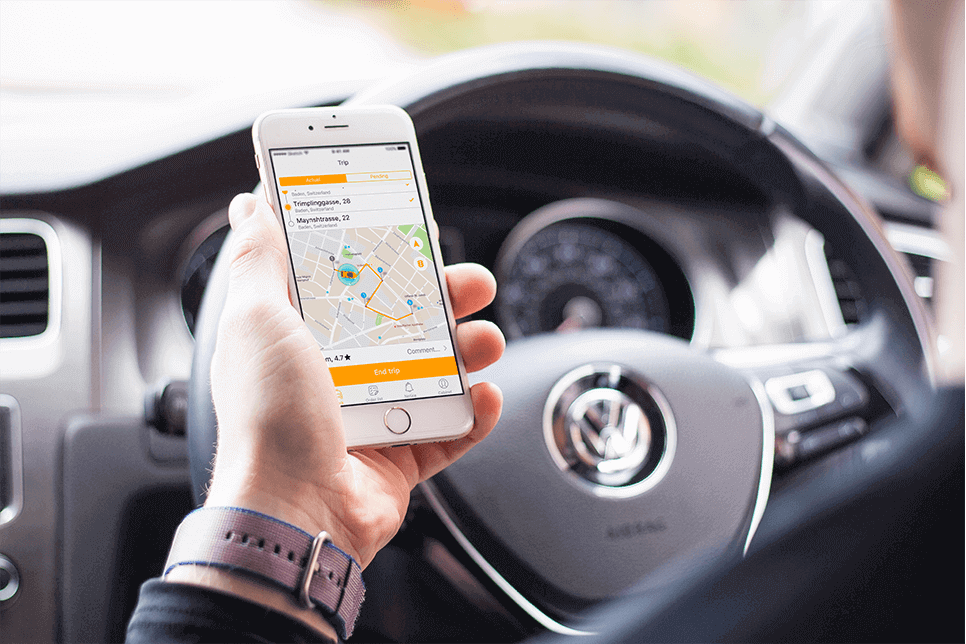 What is Waze and Why to Start the Business?

A traffic navigation app is essential for all private and professional drivers. That's why this project is amazingly profitable when the application becomes very popular and commonly used.

Therefore, the navigation applications development is generally ordered by startups or by taxi operators.

Multiple cargo delivery companies, residential and commercial movers, passenger shippers, for example, bus drivers, need apps of this kind. So, the app functionality and purpose of developing can be different, and it's essential for the customers to consider its basic features, usability and design.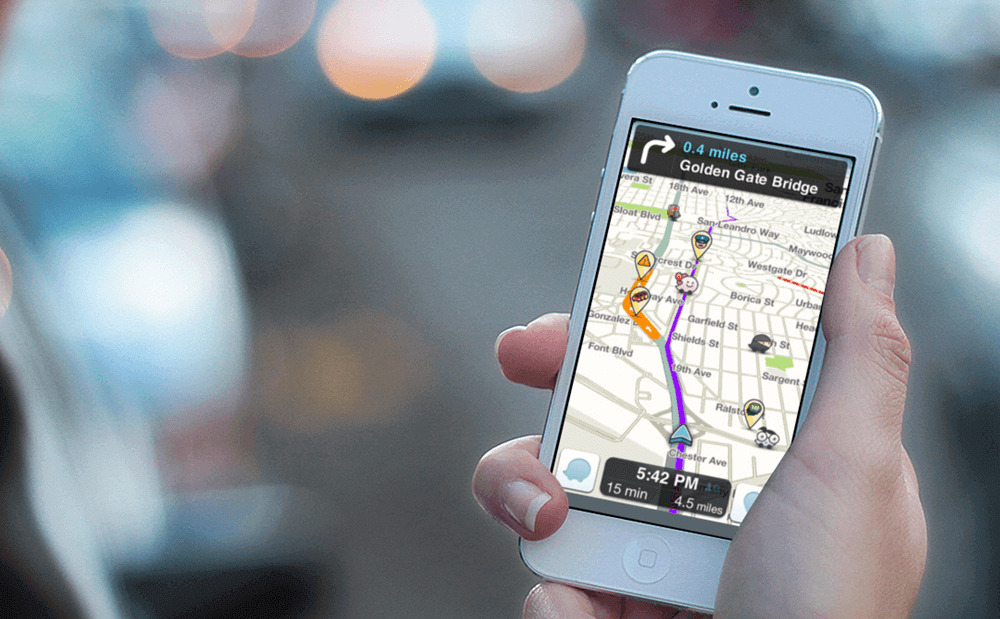 Meanwhile, a GPS navigation app really earns you goods money. It can be downloaded for free, avoiding monetization. Location-based businesses and outlets, such as gas stations, restaurants and other enterprises, providing customer services, are interested in placing local-based advertising that is really prolific and cost-efficient.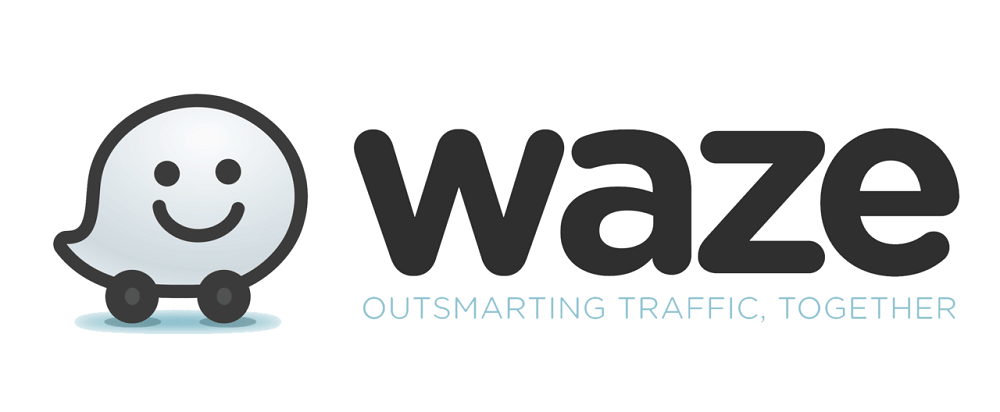 Multiple small businesses put their relevant trade information (address, phones, business profiles) on the map, paying monthly, based on affordable pricing options offered. These ads and locations are visible when multiple users are driving through them or looking for the special services nearby.

How Does Waze Work?

Being usually designed for private drivers, widely used Android and Apple smartphones, GPS navigation apps involve multiple social networking elements.

They are successful due to active drivers' community that reports about their unpleasant driving experiences such as accidents, police posts, weather changes or road closures. Additionally, the app analyzes the car speed, suggesting the shortest and the fastest way to the destination.

Basic GPS navigation app's features are:

useful adds-on (social network integrations);

real-time updates and notifications;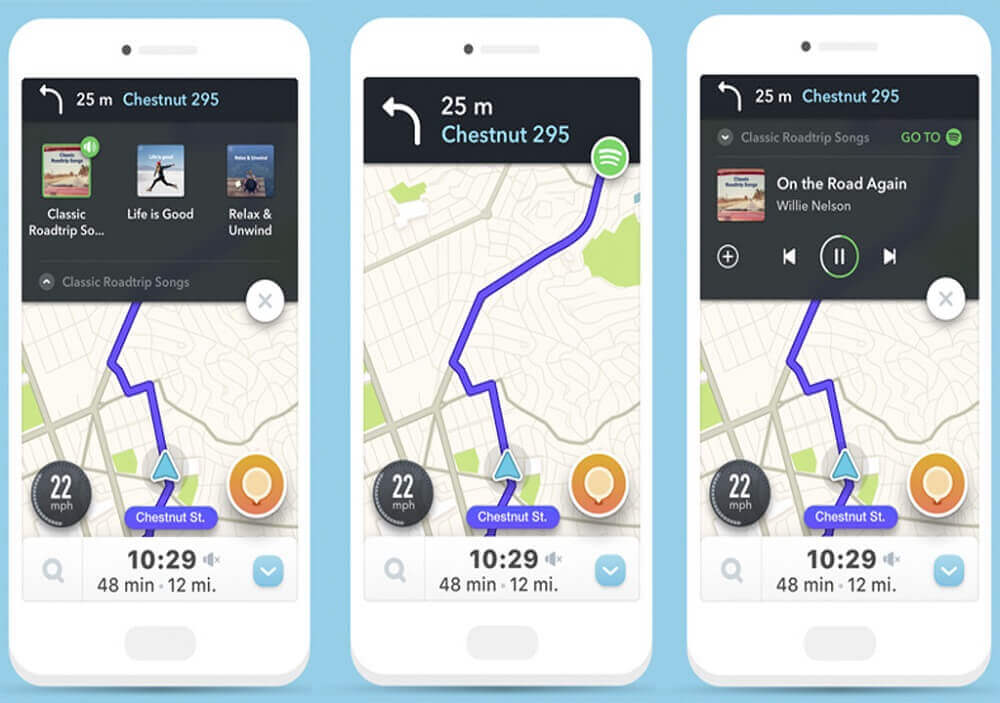 You can easily check where your Facebook or Instagram friends are traveling at the moment, give them a lift. You get immediate notifications about the accidents, roadworks or police presence and get the best driving time suggestions for the planned events. It's easy to operate with the app or communicate people due to user-friendly, intuitive interface, and fast, seamless connection.

Your location on the map is updated frequently, providing the newest road information. Voice notifications make driving safe as the driver doesn't need to look at the online map at every turn. If sound distracts you, voice notifications can be turned off. Additionally, the app doesn't let the driver type on the way and it eliminates multiple potential dangers.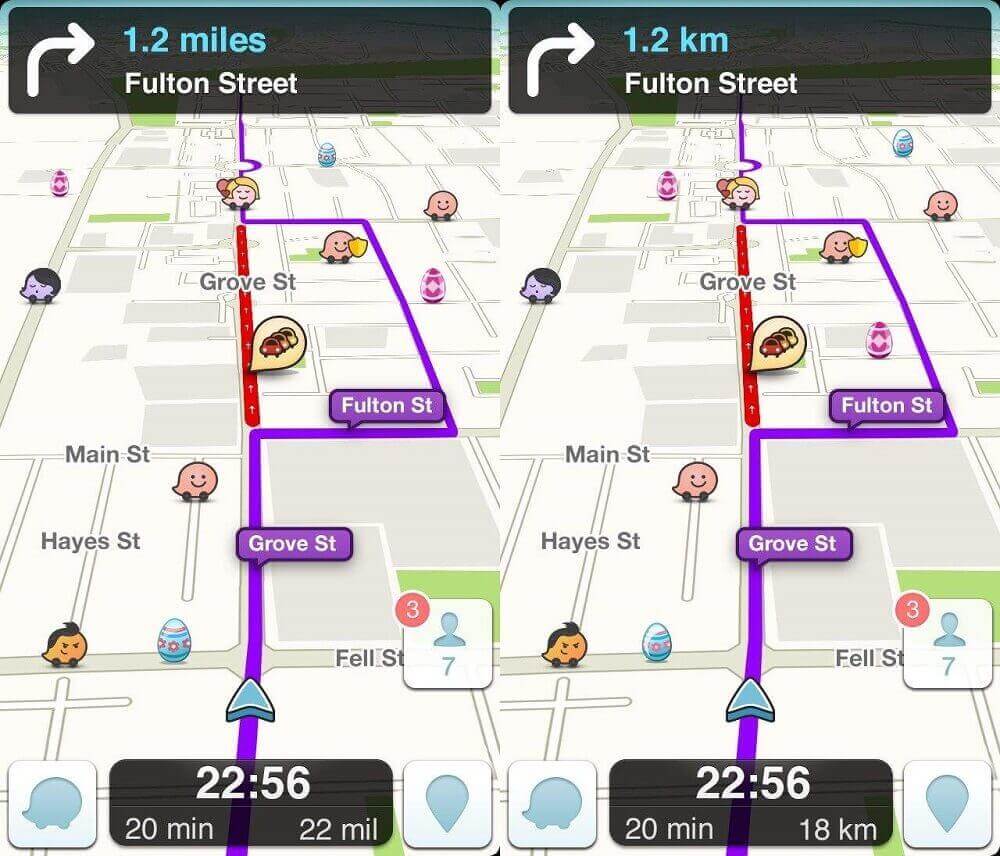 Upon arrival, you can write a Waze review that is helpful for other users, rating a neighbor gas station, a coffee house or a car-washing service according to your experience. The app can operate in an invisible mode if you prefer not to share your location.

Every user passes initial authorization, so you can access only your friends and people you trust, relying on their advice. They can see your location even when you are in "invisible" mode. Thus, the app functionality and usability is great, but is it difficult for our experienced, creative developers to ensure it? Let's check.

Necessary Waze App Technologies

It takes 3-4 months for a well-coordinated team of dedicated professionals, backend and frontend developers, coders, programmers and UI (user interface) designers to create the custom application according to your detailed specifications.

The basic essentials of the app are:

voice recognition system;

bright, intuitive design.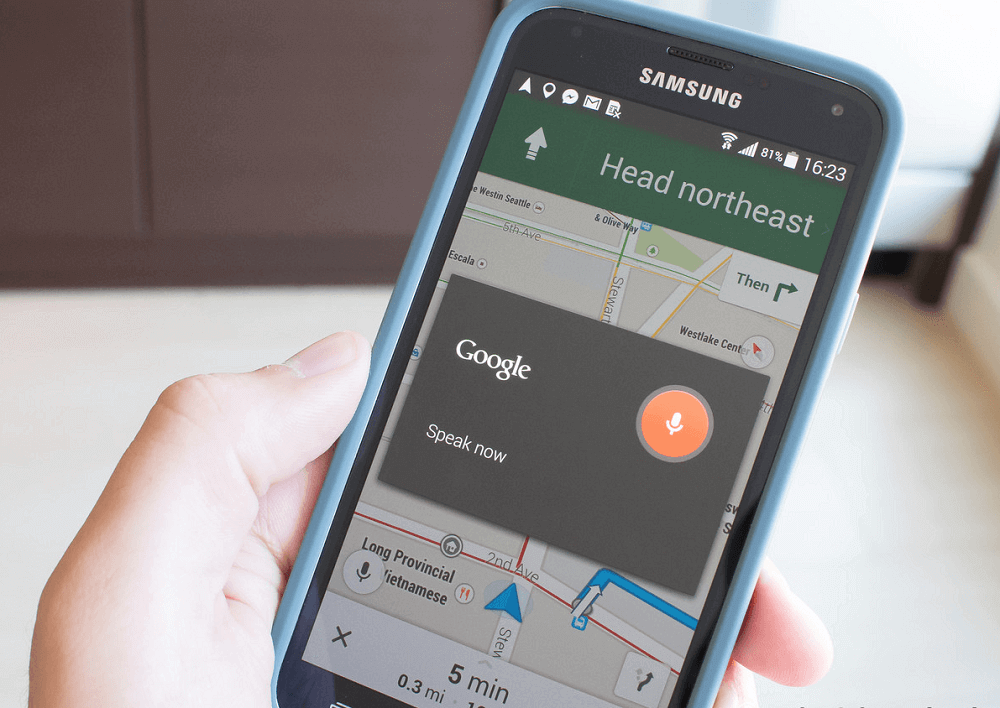 Waze GPS is the core feature of a navigation app. It is involved, using the most advanced geolocation systems like Google Maps, Here Maps or Skobbler. Their SDKs (Software Development Kits) match the necessary API (Application Programming Interface) level, so they help our talented developers to create the targeted functionality and tracking system fast and in a cost-efficient way.

An advanced helper provides readable or sound instructions to start using the app. For example, you are offered to allow access to your camera or unlock your bike to proceed. Mapbox service can be used to implement offline and online map access, lane instructions, walk, car and bike routes.

Voice recognition system lets the driver use voice commands for building routes. The special tools, such as Google Cloud API are applied to transform voice into text messages. The proper Android or iOS software is necessary to send them and process the text.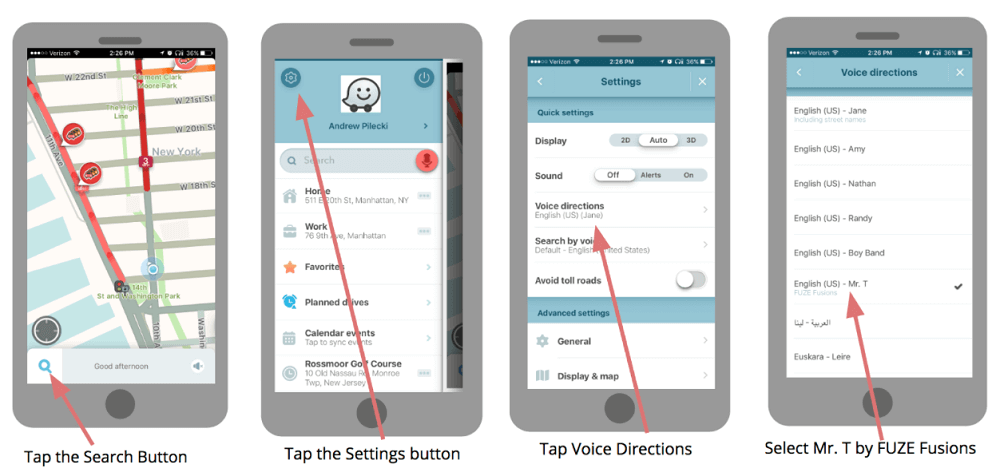 Social elements are essential for a successful app that becomes popular within the nearest months or years. In combination with navigation and Waze map editors, they make the application useful and functional. We implement the necessary features, incl.:

user profiles;


likes;


comments;


additional features.

For example, you can add your home or work address, favorite stores, join some community groups, etc. The drivers easily share the information about the traffic jams, gasoline prices, road repairs with the community and it takes only a few sec.

he data (GPS information, etc.) is commonly stored on the user's device. Google Drive storage and messaging can be enabled to send the essential data from servers. Google analytics is preferable for generating speed and historical road data.

Custom design is an important part of our creative, dedicated work. Before ordering development of a navigation app, the customers are offered to select the most suitable icons, fonts and colors. They can be as flashy and comic-like as in the attractive Waze design if we use Google Fonts.

More elegant or just different and distinctive design is possible. Our talented frontend (UI) developers create custom design depending on your purposes, your target audience expectations and needs.

Other basic tech stack includes:

Blogger;

Google Compute Engine;

G Suite (to enhance productivity);

Mandrill (for marketing);

Brandfolder;

Google Domains;

HTML5.


Additional features, for example, sharing economy can be empowered. Adding new roads to the map, giving useful pieces of advice, leaving multiple fair comments, active users collect points and get rewarded for them. Gamification features attract drivers, making your app-based business grow and prosper.

Alternative technologies exist and our talented developers select them depending on the project tasks, the necessary functionality to implement, your budget and requirements.
GPS navigation applications are useful, advanced software solutions that solve real driver's issues such as traffic jams and efficient route planning.

Users never ask how to use Waze as the app is intuitive, easy to use and helpful. This business can become very profitable for a startup, as the software solutions are popular and essential for modern people.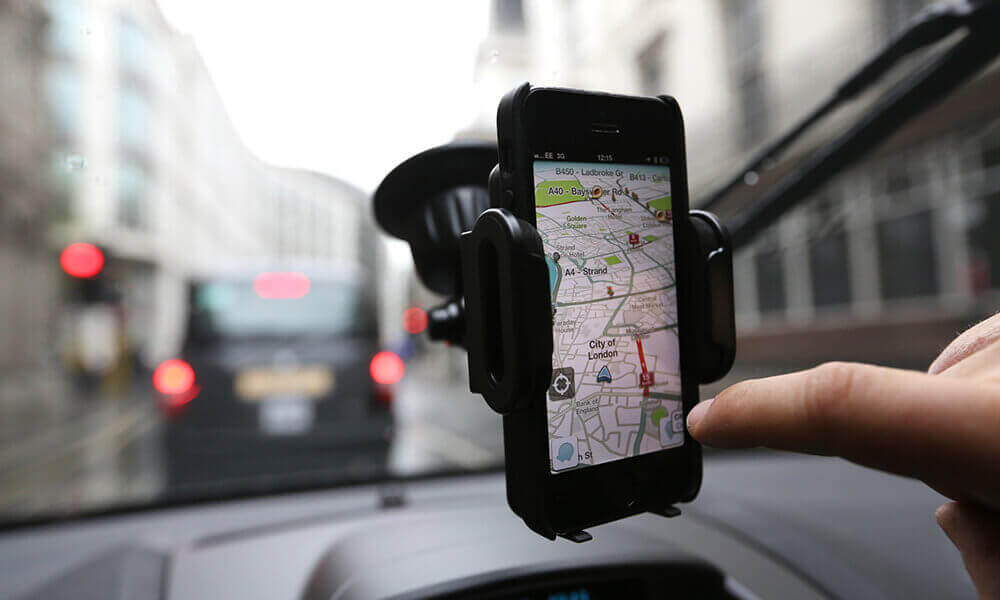 Meanwhile, before ordering a custom app developing, consider its functionality, design, basic features and deadlines. Quite naturally, we help you with the market analyzing, studying the end users' needs and preferences. Additionally, we support you upon the software solution launching.

We provide updates, eliminate the app vulnerabilities, consider the customers' wishes and add new features. Meanwhile, proper planning and detailed specifications help our dedicated developers to meet your specific requirements completely.