Day in day out the number of retail companies keep increasing and never before in the history of mankind, there has been such a huge choice of goods and services as of nowadays. The widespread use of mobile gadgets and applications has contributed immensely to this trend. Come on, your business should not be left out of the dynamics in the Tech world. That is why WOXAPP team made this guide, which is about how to create eCommerce solutions and to disclose its secrets of shopping apps development for mobile devices.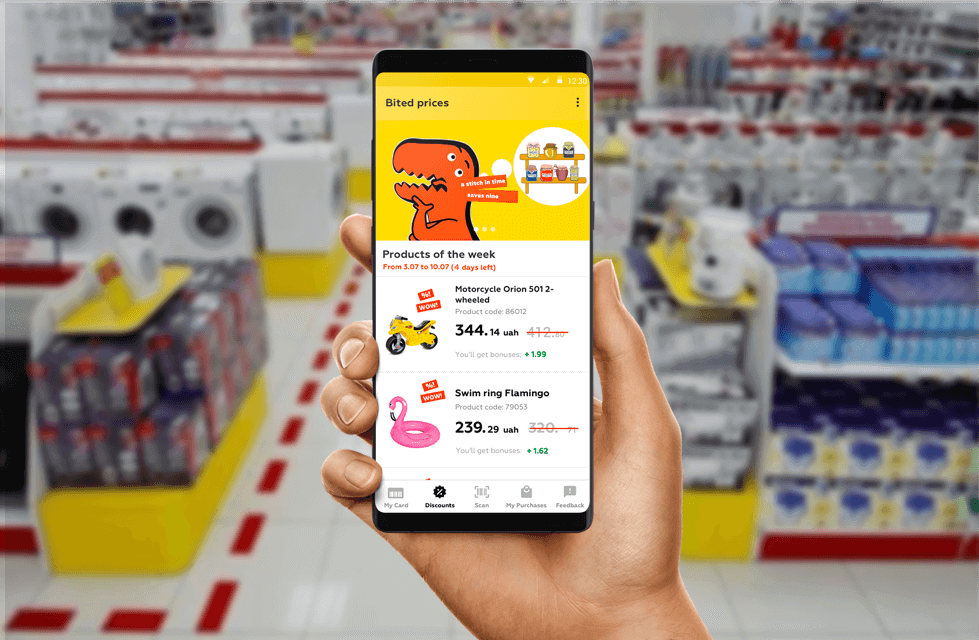 Trends, Trends, Trends

Many assume that the e-commerce market has gone viral due to the outstanding success of Amazon and Alibaba (both companies reach the monetary circulation of more than $400 billion). Amazon systematically extended its brand for sale of books to utensils, electronics, clothes, groceries, delivery and so on. At the same time AliExpress and Taobao platforms have gained market share and popularity thanks to an unbelievable product range which led to "global store".

However, it is too early to predict the outcome of the market. Therefore, with a careful analysis of new trends, it shows great potential for the further development of e-commerce, where you can earn billions of dollars. Of course, Mobile app development for shopping is one of these trends.

All Amour propre retail companies already have a mobile application for shopping, so the consumers have just few clicks away from having a quick and convenient shopping. Moreover, this trend has reached social networks and soon we will see the design of shopping application for Instagram.

Why Does Your Retail Business Need Mobile Shopping Apps for Android and iOS Already Yesterday?

First off, the sales volume would be positively affected, due to the convenience mobile application has over mobile site.

Of course customers loyalty could be lost if there's lack of mobile application for eCommerce: they could switch to more progressive competitors.

According to Branch's infographics, with reference to Criterion's research, comparing mobile sites with mobile applications:
users view products at 285% more;

visits are converted into purchases by 120% more often, and indicators in any part of the conversion funnel are higher;

the average order value is higher by 11%.
Benefits Your Business Can Get from Shopping Apps Android and iOS.
Conversion Rate

Based on our experience in mobile app development for eCommerce, we can confidently say that, nowadays, having this tool in business is one of the most profitable investment. At each stage of the conversion funnel from learning the product to confirming the purchase, the number of clients held by the application is strikingly greater than in the browser.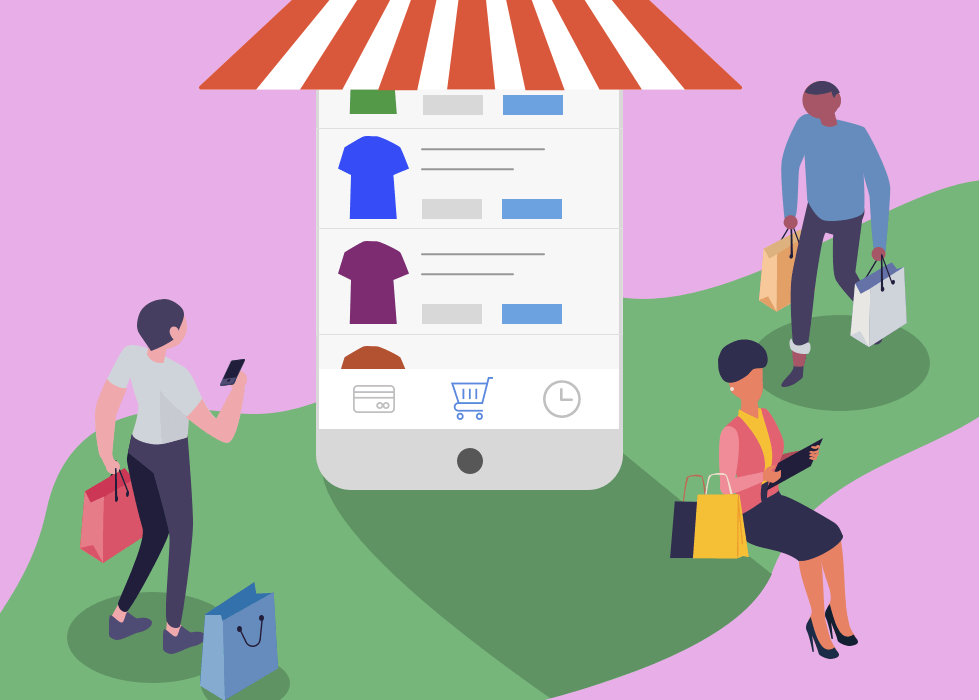 User Returns

If the business has mobile apps for trading and e-commerce, then expect a higher turnout of new users. According to statistics, the customers' return to the application occurs twice more often than in the mobile site.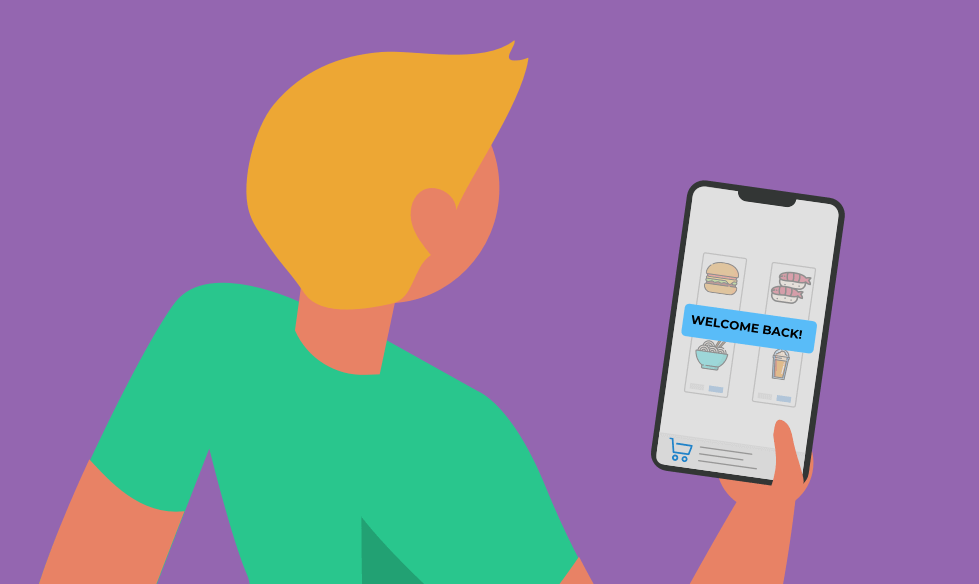 Native Payments

Against the background of newly introduced payment systems like Apple Pay and Google Pay, the use of cash and bank card has reduced - the amount is debited from the "digital double", which does not reveal the original card data to outsiders. As a result, paying has become quicker and safer.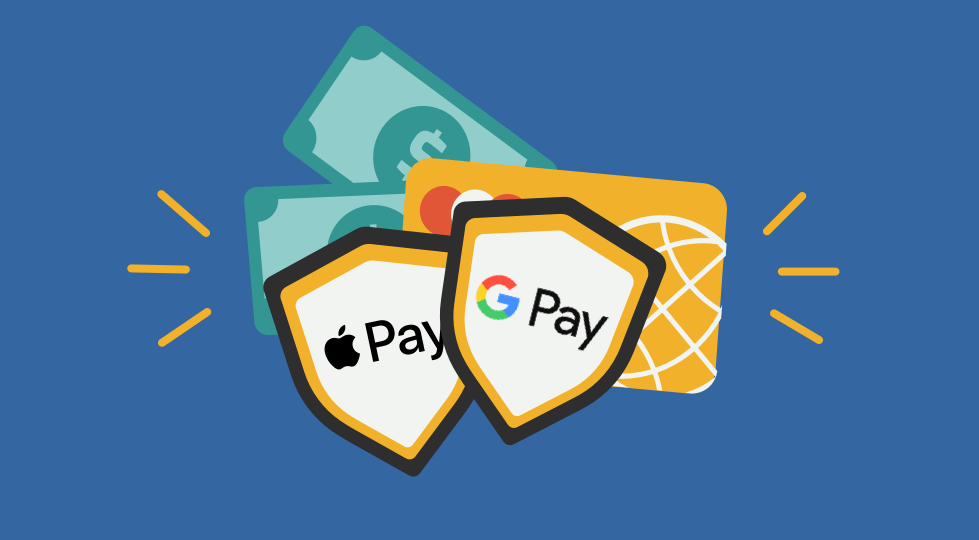 Mobile Deep Linking

Thanks to Deep Linking technology your marketing foundation is stronger now. To inform customers about promotions, you can send SMS and emails to users with a link to the details. With this, they have the right application screen.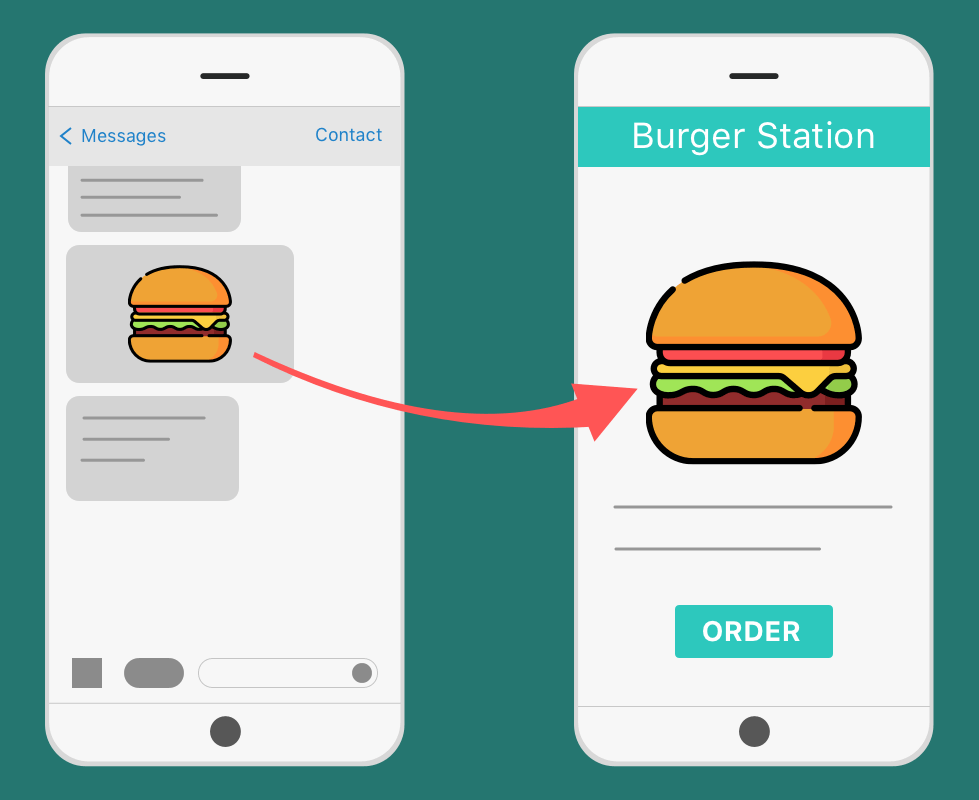 Integration into Social Networks and Messengers

People like to show off different things, from new clothes, rest places, gadgets you name it. The in vogue design of eCommerce mobile app allows programmers to build-in the "Share This" button that will lead to other popular tools. Thanks to the support of loyal users, it will attract friends and strangers to your business app.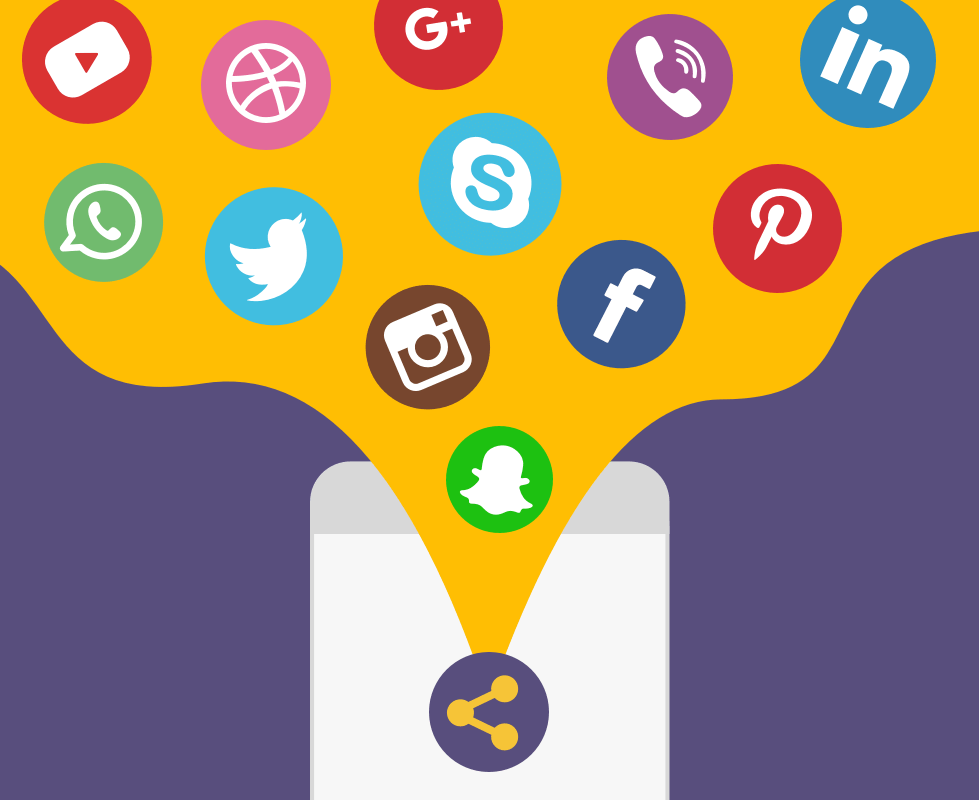 What You Should Consider Before Creating an eCommerce Application

The main problem that arises in the development of shopping app is the need to add all the functions at the same time to be on budget.

Creating an application often turns out to be more expensive and more complicated than creating an online store. However, prospects and future benefits are also much more significant.
The Most Difficult Choice in Mobile App Development

If we are talking about choosing only one operating system for which you will create the application (for example, Shopping Apps Android vs iOS), the most logical thing is to focus on your target audience.

Who are your regular customers and what gadgets do they use? If the balance is significantly inclined, for example, toward the development of Android Shopping app, then perhaps it is not worth inflating the budget to create a version for iOS.

But if you plan to release an application for Android and iOS users, you can start the development process with the creation of an application for your targeted OS, and then complement it with versions of the remaining ones.
How to Create a Shopping App: Two Main Ways

There are ways to create an application:

1. Use the Application Construction Software. Spending on the creation of applications will be significantly less, but it will not be possible to create an application with advanced functions (geolocation and a system of rewards for the buyer). That way, you will not get a significant return from your development of an application for shopping. At best, you simply pay back your small time and money costs, and the application itself will be rather limited and standardized.

2. Hire a Developer or a Mobile Development Company. It is possible to devote another whole article to these two development possibilities, but we will immediately tell you the main thing. Such a development will cost several times more expensive, but if the quality and reliability of the application play a key role, this is the best solution for the store.

The working team for the development of Android and iOS shopping app development should include a project manager, a designer of mobile interfaces, a copywriter, a developer and a marketer.
Your App Will Need a Constant Support

Support for the application, its improvement and bug fixes are mandatory items. These costs will be regular and avoiding them is difficult - otherwise, there is a risk of losing a loyal audience.

Thus, the creation of shopping apps for Android and iOS is not just a one-off solution for mobile development. This is a painstaking daily work so that a channel with potentially high conversions can be used as efficiently as possible.

WOXAPP Develops: Our Process and Priorities in Our Work on Your Retail Project

Our experience in mobile development has allowed us to develop practical skills that we continue to apply in every subsequent project. In particular, we came to the conclusion that any successful application is based on three pillars. These are functionality, design and content. Let's look at them in more detail.


The first main accent is functional. It's just like twice two. Nobody wants to use the tool that is inconvenient and incomprehensible. In developing our solutions, we do everything to make the use of the application smooth and the user does not end up at each transition.

Since our overall goal is to increase conversions, we built-in an application architecture to drive the user to the targeted action most effectively. Each of his actions should lead him to buy and for our part, we are doing our best to do so. In practice this means:

convenient and reasonably located call-to-action buttons;

the shortest way of viewing the goods to the purchase, no unnecessary movements or hiccups.

Now about design. Those days when users dropped the phone from unexpected turned-on video is already in the past. Our main goal is to create an application that does not explode the brain, but allows customers to make purchases in a comfortable atmosphere.

The content of the application should be organically combined with functionality and design. Our developers know that today only a competent combination of these three factors allows developing a truly worthwhile product and bring your business to the top. Our customers have already verified this.

Look at the projects developed by us and see our approach in practice.
Here is our Android app for an auto parts shop;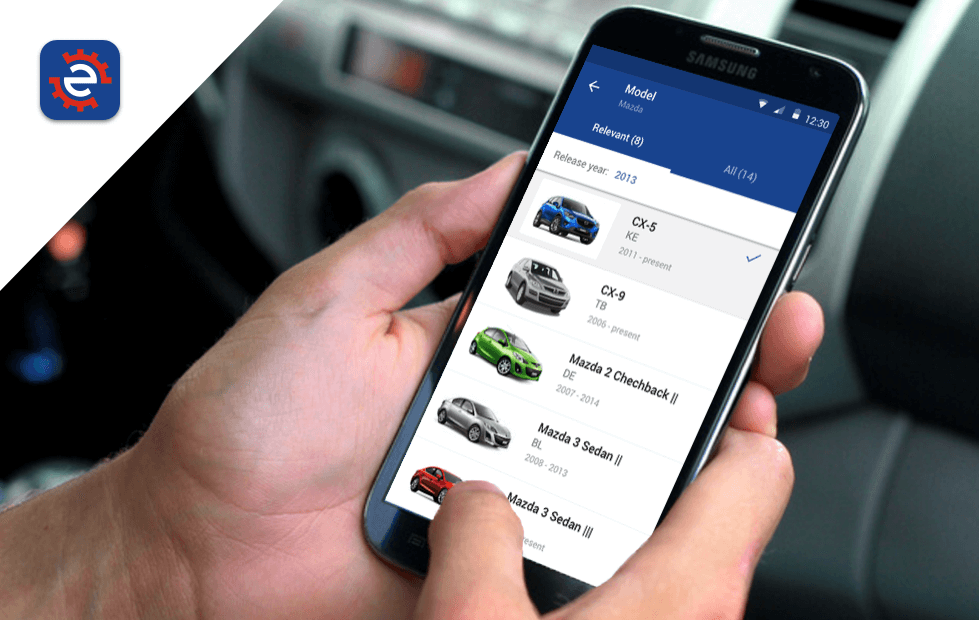 We helped the service for fast delivery of food to become better, increasing the convenience of interacting through the application.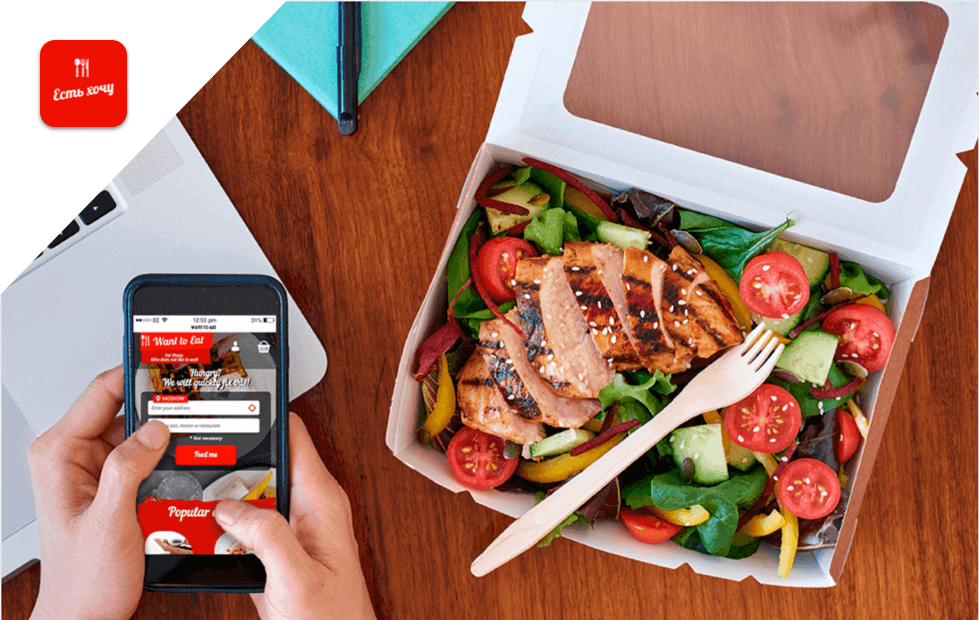 We created applications for Android and iOS so that customers of the online store Akusherstvo for children and parents could get everything they need 24/7.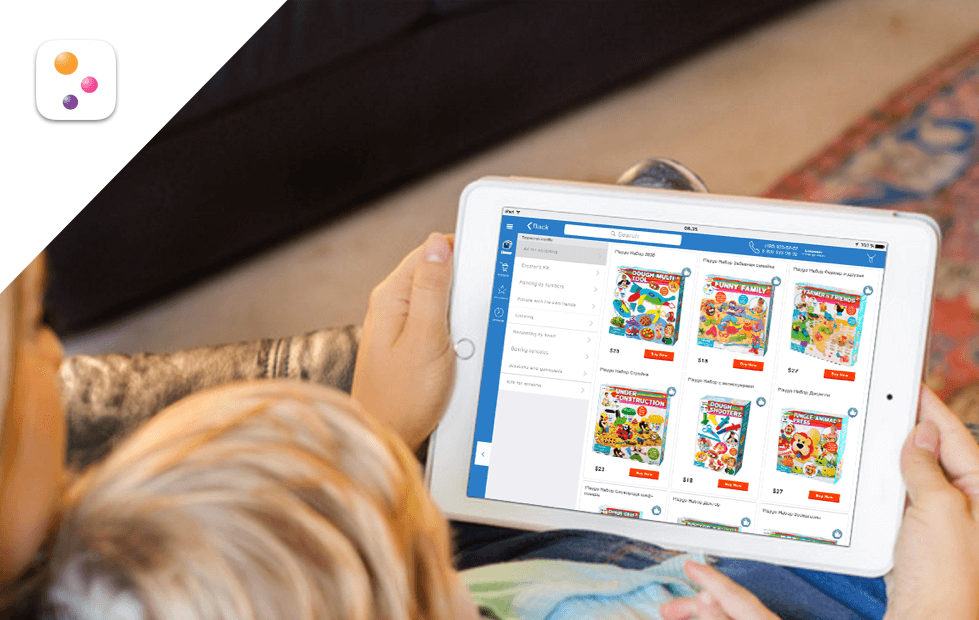 We are very sure that you want your business to be top notch. So what are you waiting for? We are ready to help, just tell us your requirements.

Let's Draw Conclusions

Now, you know the pros and cons of a shopping app for your business and the ways to create it. However, remember that the decision to create an e-commerce application is a serious step that requires an assessment of all risks and opportunities, taking into account the characteristics of the target audience, the business itself and the prospects for its development. It is also necessary to analyze the product, the target market and the potential increase in sales:

depending on the country, users may be inclined or not to download the application;


how many purchases an average user makes in the store and how often he buys. If the majority of buyers do not return, the application will be of little use.

The application is a channel through which you can quickly deliver information to the consumer and thanks to notifications, track conversions which are several times higher than through the site.

Our team is ready to provide you with competent help in order to make your business modern and successful! Let's get in touch!